When you enter the News Article management page, you are presented with something similar to the following;

To add or edit an item, click the Add New Article link at the top of the page. To edit an item, click the pencil icon to the right of the item and to delete an event, click the trash can icon to the right of the item.
If you choose to add or edit an article, you will see the following screen.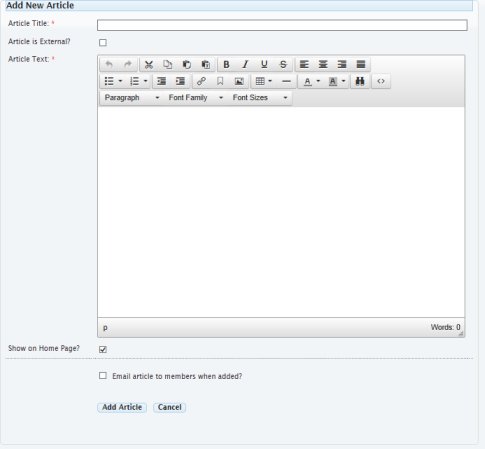 The fields are self-explanatory with only the Article Title and Article Text fields being required if the article is not external.
If the article is external (points to an article or document on another website) then the Article Text field is replaced by the External Web Address field which is also required- see below.

To save your article, click the Add (or Update) Article button at the bottom of the screen.