The page editor admin page allows a Page Author access to amending the introductory text on most pages on the website.
In addition, it also allows them to edit the Welcome Widget on the home page - by selecting the default.aspx page.
In order to edit a particular page, select it from the drop down list and wait a few seconds. Once you have finished editing the page, click the Save button in the editor to save the text.

Figure 1 - Page Editor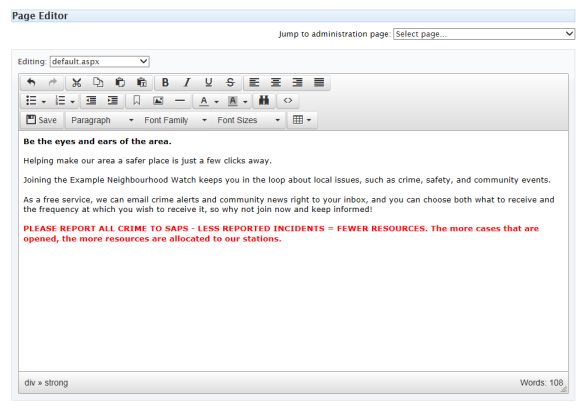 If the page you updated does not reflect your changes, press the F5 button on your keyboard to refresh the browser cache.